Our Services
Our robust core banking software and cutting edge technology driven services present our existing and prospective customers with a wide range of e-channels for unforgettable and modern banking experience; as it were.
Mobile Banking

This juicy service allows customers to conveniently consummate banking transactions using their internet enabled mobile android phones by downloading our software application (BankOne Mobile Application). Also available is our customized USSD (Unstructured Supplementary Service Data) codes (*540*135#) that work on every type of phones. With any of these products, customers can buy recharge cards, pay bills, inter-bank transfers also achievable.
NIBSS Instant Pay (NIP):
This service allows our customers to receive funds directly and instantly into their accounts in Megapraise MFB from ANY commercial bank and OFIs real-time online.
Bank Verification Number (BVN) Capturing: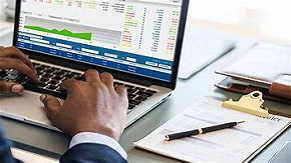 The Bank offers BVN capturing service to its customers and non customers alike.
THE SERVICE IS ENTIRELY FREE!
BVN Validation:
The Bank conducts compulsory BVN validation service on provided BVN by its customers before using the them.

Electronic Reference (e-reference):
This service allows the Bank to swiftly obtain authenticated references of its customers on-line from any Bank in Nigeria.

Electronic Passport (e-passport) Verification:
This service primarily validates International IDs, Drivers Licenses, National Identity Cards etc

Electronic Bills Payment (e-bills pay):
Through this solution, our customers can walk into any bank in Nigeria and funds their accounts with us right there without necessarily coming to Megapraise Bank location.

Automated Direct Debit System:
This service allows the setting up of inter-bank Standing Order for the purpose of cash collections as assented to by the customers and the Bank; effortlessly.

Micro Cash (mCash) Payment:
This is an online real-time funds transfer product which can be account-to-account, account-to-wallet, and wallet-to-account. This electronic payment system enables customers make payments to sellers for commodities and services. Thus product typically replaces the conventional Point-of-Sales (POS) terminal by leveraging on the NIP infrastructure and the USSD technology on mobile phone devices. Merchants' accounts are instantaneously credited. Micro amounts from N1 to N20,000 can be transferred per time for up to 5 cycles per day. You may wish to dial *402*2# to get your account Bank account MERCHANT CODE.
TO LEVERAGE ON SERVICE, dial *402*MERCHANT CODE*AMOUNT#
Cheque Clearing:
The Bank renders cheque clearing service to its esteemed customers and upon successful confirmation, beneficiaries accounts are credited instantly.